Buy Lithographs here on Pam's site, or for a new buying experience, try the new website Scottart.co.uk where many of your questions may be answered.
Lithographs are a little less expensive than giclées. Lithographs are out of 850 whereas giclées are out of 195. The printing methods are different - lithographs are on a big drum printing all 850 at one time, not unlike the printing of posters or brochures.
Viewing
1
to
25
(
25
Total)
View other product categories in the shop
Giclee Prints - Large Giclee Prints - Small Paintings Canvas Giclee Prints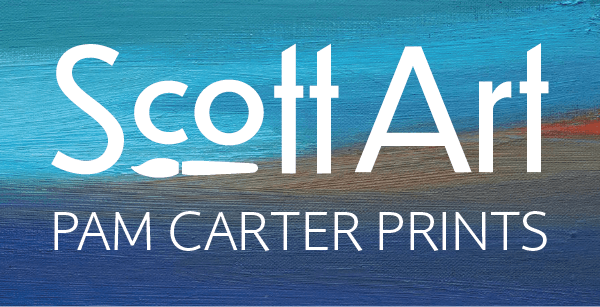 NEW! Scott Art - The Official, WORLDWIDE Outlet for Pam Carter Prints
Elaine Scott has recently launched Scott Art to offer WORLDWIDE purchase and shipping of an exclusive range of limited edition prints by Pam Carter.