Buy Small Giclées here on Pam's site, or for a new buying experience, try the new website Scottart.co.uk where many of your questions may be answered.
The Giclée printing process produces a high quality, vibrant print on paper stock similar to that of water colour paper. It is an individually printed limited edition reproducing the luminosity and colours of my original palette. The printing method is intricate and slow, allowing extremely high saturation of colour by thousands of tiny droplets of ink. Hence only one at a time is printed and therefore price per unit is more costly to produce.
Viewing
1
to
41
(
41
Total)
View other product categories in the shop
Lithographs Giclee Prints - Large Paintings Canvas Giclee Prints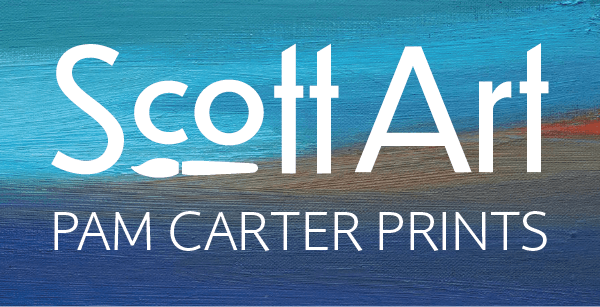 NEW! Scott Art - The Official, WORLDWIDE Outlet for Pam Carter Prints
Elaine Scott has recently launched Scott Art to offer WORLDWIDE purchase and shipping of an exclusive range of limited edition prints by Pam Carter.